Sekarang ni tepat tepat pukul 3.15 pagi dan aku masih tak tidur lagi.Lepas habis SPM macam ni la kehidupan seharian aku.Bangun,pergi kerja,balik kerja dan layan k-drama sampai pagi.Lepas tu baru tidur. Kegiatan yang tak sihat langsung.Ingat nak pergi joging dari dulu lagi tapi haram....
Okay back to the topic,online shopping yang sgt menyakitkan hati. Aku order headphone dan beg tapi punyalah lama tunggu baru sekarang sampai.Tapi headphone je,beg tak sampai lagi.Takde stock katanya,kena order dengan supplier.Nasib baiklah aku penyabar orangnya.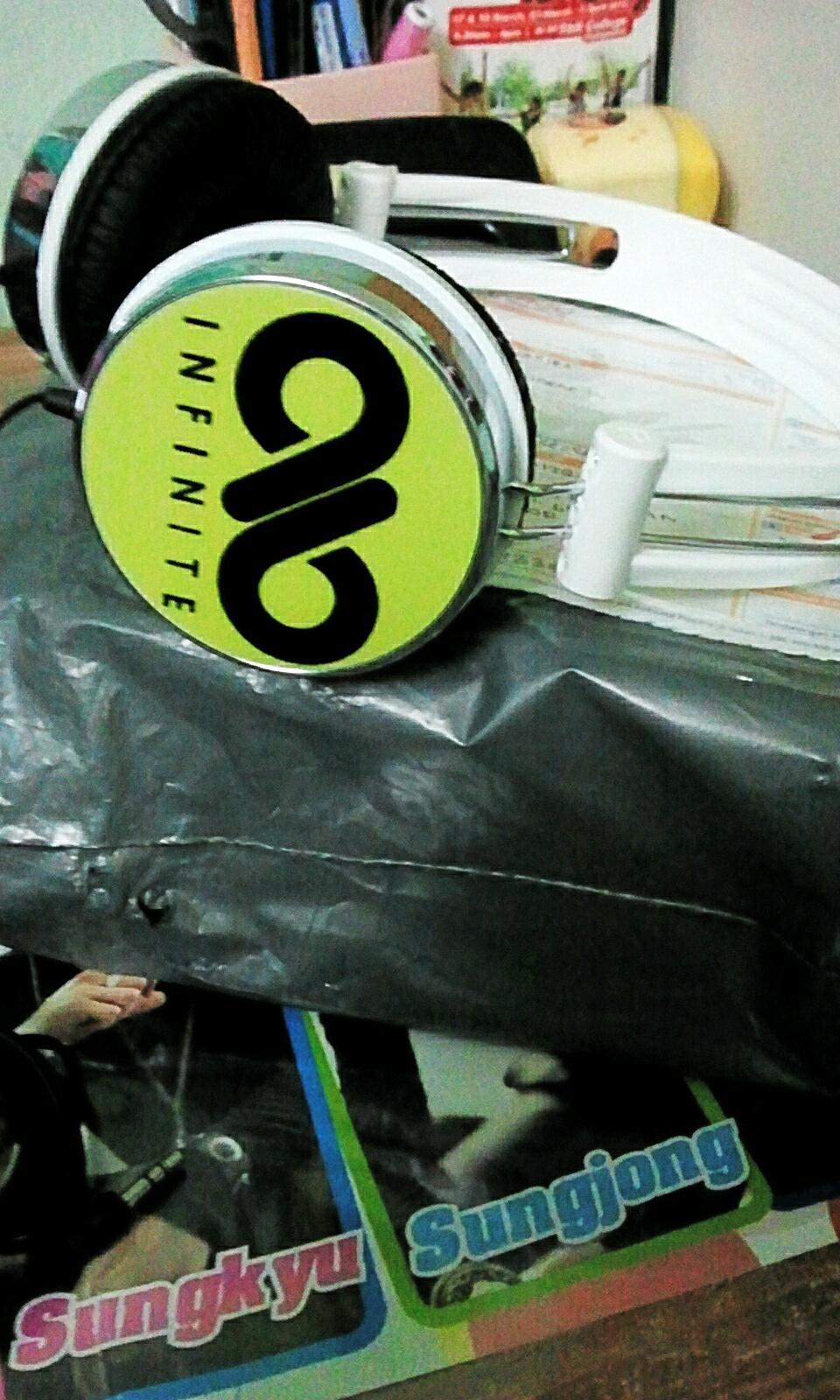 This is my headphone.Say yeayyy for this!! Haha. Infinite yeayy! So sekarang ni dengan sabarnya menunggu beg untuk sampai dan juga my INFINITE-H album! Yeayyy untuk tu juga. Aku suggest kan korrang dengar lagu Special Girl by Infinite-H. This song is my jam.Hahaha.
Sekarang ni tengah melayan cerita Flower Boy Next Door.Park Shin Hye.Cerita ni terbaik la.Sesiapa yang suka tengok k-drama tu,tengoklah cerita ni. JJANG! Aku baru je habis tengok Reply 1997, this drama is the best drama ever! The plot,actor,actress all daebak! and i love this line --->Loving someone isn't an option,it comes from your heart.
Aku rasa ni je la cerita yang aku nak cerita.Kalau aku cerita kat sini, i think i'm the only one who read it.Right?? So anyeongggg!!